A few of my bloggy friends and I swapped products and tested them out in our classrooms!
It was super fun and I'm so excited to tell you about the one I used!
Kayla's pack has 50 different stories, each with 2 levels.
I love this because I gave it to my on-level and advanced kiddos and they never knew they had different passages! :)
Each story is labeled with an "A" or "B" so you know can easily tell which level they are.
There is a page of multiple choice comprehension questions for each story as well.
The questions are the same for each set of stories, so the same comprehension skills are being checked for each passage.
And it makes for easier grading! :)
Let me show you what I mean!
We started with the winter stories.
This story was "Tracks in the Snow."
Here is the Level A story.
The kids did such a wonderful job on their own!
Here's the Level B story.
(I color coded them so I knew which was which...the kids had no idea!)
They read and answered the questions all by themselves!
Kayla's winter set has lots of fun stories that cover everything about winter, from snow and snowmen to teeth and Valentine's Day. From Christmas and New Year's to hot chocolate and ice skating. It also has 4 nonfiction passages that cover groundhogs, Martin Luther King Jr., greeting cards, and penguins. It has all topics you'll need for winter! :)
But because it's a bundled pack, it also has everything you'll need for spring!!!
Here's a Level A called "A Home for Birds."
This week was a review week, so I had them highlight words with Bossy R. :)
Here's Level B.
Did I mention that I LOVE that there are 2 levels of the same story?!
This question page goes with both levels.
Another spring passge is called "A Rainy Day."
The spring set has stories about Easter, St. Patrick's Day, picnics and lots of other springy things!
There are 4 nonfiction passages about butterflies, trees, rainbows, and ladybugs.
Kayla's Bundled Pack also has stories for fall!!!!
This one is called, "Amanda's First Sleepover."
Passage A on the left and B on the right.
We highlighted compound words in this one. :)
And the question page that goes with both!
Kayla's Reading Comprehension Bundled pack contains all that you'll need for the whole year! The passages are cute and the kids really love them!!!
Each set also has an answer key for each passage!
Guess what? You could win it!
Keep reading! :)
Now, here are the details for the giveaways!
1. Start anywhere on the map below.
2. Stop by each blog and read about the products swapped between each set of bloggers.
3. Enter to win the resources that are featured by each blog pair. Each pair of bloggers has the same raffle, so you only have to enter on one of the two blogs.While you are at each blog, if you are not already a follower, sign on to follow!
4. The raffles are open until midnight March 15th.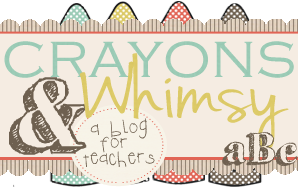 SWAP C
SWAP D
SWAP E
SWAP G
SWAP H
Enter to win one of our products in the Rafflecopter below!!!
Good luck :)
a Rafflecopter giveaway